2023 SPRING Semester
Online Spanish classes for children 6 to 12 years old
2023 Winter Semester
Online Spanish classes for children 6 to 12 years old
Registration for the fall Semester 2023 is open

Online SPANISH classes for children
We are currently offering online Spanish classes for children 6 to 12 years old.
We also offer Spanish online classes for older children, 13 years old and up, upon request.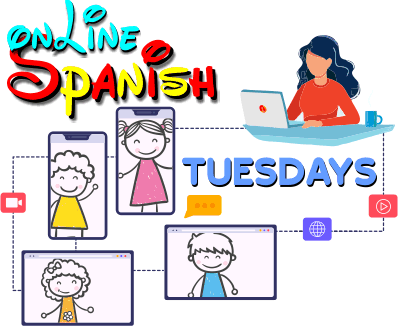 Our online Spanish classes are for beginners, intermediate or advanced students. We offer engaging and interactive classes.
Our approach is based on natural language acquisition, on which children learn through play, music, songs, mimics and pictures. We use different resources to expose students to different aspects of the language. Children develop vocabulary in Spanish through using language for meaningful communication during class.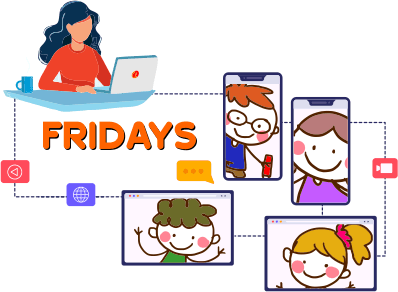 Each class offers the opportunity to interact one on one with the teacher. We encourage students to participate and practice what they learn in class. In every class, children will review and practice the concepts they have been learning. Also, they will be exposed to a new concept. Classes are designed to teach students not only vocabulary but complete sentences that help them to communicate in an effective way and build their confidence as they acquire a second language.
Classes can be private or in small groups. For the younger students, classes are designed so parents or caregivers can participate with the child and learn along.
Families need to sign up for a minimum of five classes (they can sign up for more classes if they like), that way children will have a more complete experience in learning Spanish.
PRIVATE CLASSES
If you are interested in having private classes for your child, please contact us.
Tuition cost: $25.00 for a 30 min class one on one.
FAQ's for Spanish for Little Learners online classes
How do I download Zoom on my computer/Mac or smart phone?
Go to Zoom.us on the App Store, on Play Google or on Microsoft Store
How do I join a class?
You will receive an invitation on your email. Go to Zoom.us, click on Joining a meeting. On the invitation you will receive a Meeting ID, which is a 10-digit number, and a password. You need both to join a class.
How long is a Spanish online class?
A class is 30 min long, but you will receive and invitation for 45 min, we will like to have a little gab just in case.
When to mute or unmute myself?
If there is a lot of noise in the place where the student is having the class (dog barking, washing dishes, someone talking with someone else, someone talking on the phone), you will need to mute in order to reduce the noise for the rest of the class.
How is the class structured?
The class is divided in the three sections; introduction, new theme and craft or activity, and games/songs. Each student takes time to participate during class.
Do I need to be with my child/children during the online class?
If the student is three years old, you need to seat with him/her during class and participate as much as you can in the class (making motions, saying words and sentences). For four-year-old students, parents decide to seat or not with them in class. It all depends how independent is the four-year-old student is. All parents or caregivers need to be in the same room while children are taking classes.
Is there homework for each class?
There is not homework; however, students need to practice during the week what they have learned in class (vocabulary and sentences). Also, we will email you weekly the songs that we use in class. Students need to listen to these songs.
How do I support my child/children while learning Spanish as a second language?
Parents and caregivers need to help students to practice the vocabulary and sentences learned in class. If they know the colors, numbers or other vocabulary, it is recommended to use it at home on daily basis. Also, playing the songs in Spanish will help to enhance the Spanish exposure for your children.
The more exposure your child/children have to Spanish, the more they will be able to acquire it as a second language.
Can I make up a class if my child misses it?
If your child misses a class for work conflict, sickness, or another emergency. You are welcome to make up two classes per semester. You can only make up a class during our class schedule. This mean your child can join another ongoing class to make up a class.
Cancelation and refund policy
· Before the first class refunds are issued less registration fees and processing fees.This means if you have paid $100.00 for tuition and the registration and processing fees were $20.00, you will only be refunded $80.00. **
· No refunds once the semester begins.
· In very special circumstances we may issue a credit for future tuition.
**Square does not refund processing fees anymore since April 2023
Date


September 11th to Oct 30th
Class 1A




5:30-6:00 pm Class / 6-9 years old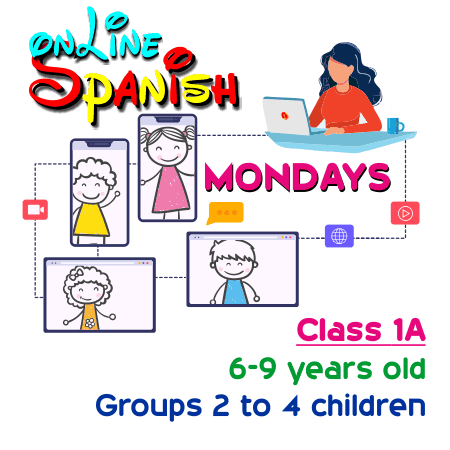 Date >


September 11th to Oct 30th
Class 1B >




6:05-6:35

pm Class / 6-9 years old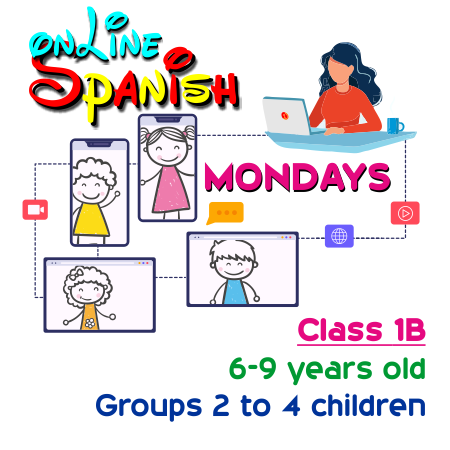 Date 
September 11th to Oct 30th
Class 2 


6:40 – 7:10 pm Class / 9-12 years old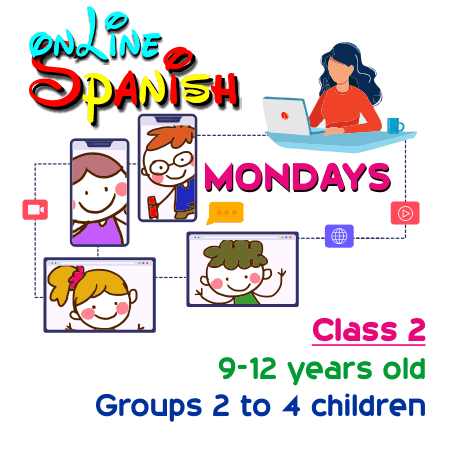 Tuesdays
8 weeks semester
Date


September 12th to Oct 31th
Class 1




5:15 – 5:45 pm Class / 6- 9 years old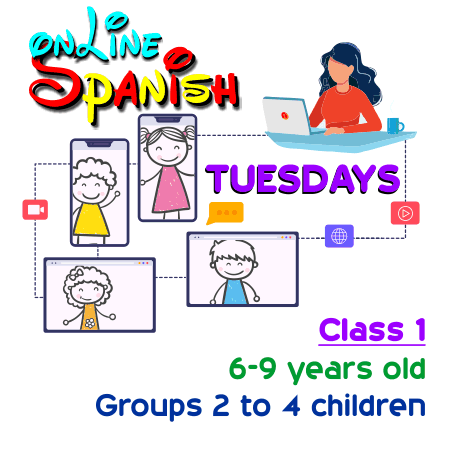 Date


September 12th to October 31th

Class 2




6:15 – 6:45 pm Class / 9-12 years old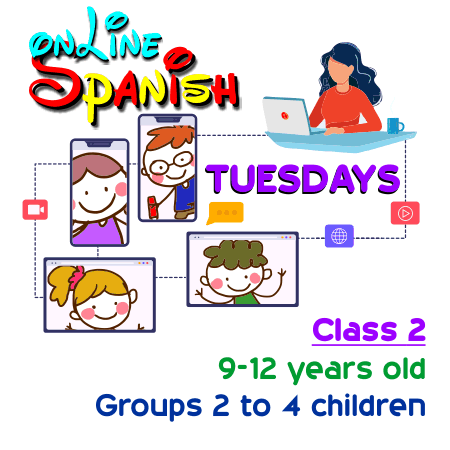 Saturdays
8 weeks semester
Date
September 16th to November 4th
Class 1


10:00 – 10:30 am Class / 6-9 years old
Date
September 16th to November 4th
Class 2


10:35- 11:05 am Class / 9-12 years old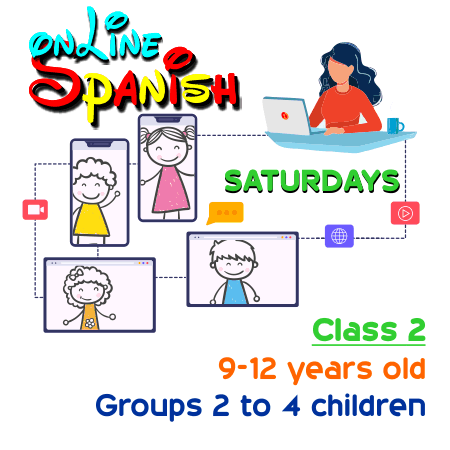 times/days do not work for you?
If none of these times/days work for you, please contact us.
We will find a time that works for you and your family.